Exciting news! There are big, huge yellow lemons on our very own fruit tree that once stood only a foot tall three years ago. Now this lovely lemon tree towers above our heads with fat, beautiful lemons. Therefore, I had to start baking with lemons!
Have you ever eaten home made lemon muffins? Ohhhhh, if you have not, you have to try making them. I loved them and so did my family!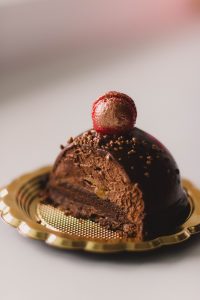 Making home made lemon muffins you want to use freshly squeezed lemons, because they give your muffins a fresh taste and  an amazing smell that is so refreshing, bright and delicious even after they are made. There is a slight after taste of lemon, that leaves you wanting more.
Even if you don't typically like a lot of "lemon tasting" foods, (which I do not), you will LOVE these lemon muffins. These citrus muffins have a subtle lemon taste, yet filled with flavor and moisture.
Lemon muffins are somewhat unusual and are  not as popular as other types of muffins, mainly because it is difficult to simulate fresh lemon juice in baking mixes. The great news is, that you can bake these healthy muffins using this gluten free lemon muffin recipe and make a very healthy breakfast.
Overview of The Healthy Lemon Muffins
Not only are these lemon muffins scrumptious, but they are very healthy too! Using a combination of almond flour, coconut flour and quinoa flour, these lemon muffins are filled with healthy nutrients, vitamins, minerals and protein. In addition, these lemon muffins are sweetened with coconut sugar; a natural sweetener that is loaded with health benefits. Lastly, there is no butter in muffins, they are a gluten free lemon muffin, and they make wonderful healthy breakfast treats.
Ingredients For The Lemon Muffin Recipe (Gluten Free):
1 1/2 cups of blanched almond flour (My favorite brand is Honeyville Almond flour, often not available in stores.)
1/4 cup of Coconut Flour
1 teaspoon baking soda
1/4 cup of quinoa
1/2 cup of coconut sugar
1/4 cup unsweetened applesauce
1/4 cup of grape seed oil
3 eggs
1/4 teaspoon sea salt
2 tablespoons of fresh squeezed lemon juice
1/2 teaspoon lemon extract
the zest of  1 orange and 1 lemon
Directions:
Preheat oven to 350 F
If you have a Kitchen Aid, use the blade attachment and mix the eggs, coconut sugar, extract, oils, lemon juice, apple sauce, lemon/orange zest, and yogurt.
(If you don't use a Kitchen Aid, they are a MUST HAVE! They make the baked goods turn out better and it makes baking easier and faster!)
Sift the flours, baking soda and salt.
Manually pour the dry mixture into the wet and mix! EASY!
Spray muffin tins with an olive oil non stick cooking spray. Read Why Muffins Tins Rise Higher With No Liners
Bake for 20-25 minutes.
Remove from pan right after baking and put on baking rack to cool.